This is going to be a really interesting post . Lot of people would have hear the popular song Vaazha meenukum Vilangu meenukum Kalyanam song from Chitiram Pesuthadi. Every one knows the lyrics was unique with all fish names. Last time whenI had done a word list with fish names , one of the readers requested me to do a post on all fishes which comes in this song. I didnt take it seriously then. Suddenly two days before i was you tubing the song and I thought why don't I do it and started searching for all the fishes. First the song for you,
vaala meenukkum vilangu meenukkum kalyanam
antha Sennakuni kuttum ellam oorkolam
antha nadu kadalil nadakuthaiya thirumanam
angu asarakodi aalukellam kummalam
……..
oorvalathil aadivarum nandu thanae nattiyam
ayya melathalam muzhangi varum vanjira meenu vathiyam
paara meenu nadathivara partiy00
angu therpola poguthaiya  oorkola katchiyoo
…….
koovam aru kadalil serum antha idathil love ungo
itha parthuvitaa uluva meenu vechathaiya vaithingo
….
panchayathu thalaivarana surameenu thanungo ….
avar sonnapadi eruvarukum nichiyathartham thanugo
kalyanum nadanthu vardhu paarungo
….
maapillai sontha bantham meesakaru yerango
antha nethili podiyum karapodiyum kalakalanu irukuthu
….
pennuku sontha bantham meesakara kaduma …..
antha senkara meenum vavaalu meenum varavalaipai tharuguthu…
maapillai vaazha meenu pazhavarkadu thanungo
antha manaponnum vilangu meenu ninjuru thanungo …
intha thirumanatha nadathivaikum thirkavaalu annango
intha manamakalai vazthugindra periya manusan yaarungo
thalaivaru theemingalam thaango
……
Now here are the fishes(also crab,prawn and shrimp)
n. prob. id. [T. vāluga, K. bāḷe.] 1. Scabbard-fish, silvery, attaining 16 in. in length, Trichiurus haumela; 16 அங்குலம் வளர்வதும் வெண்ணிற முள்ளதுமானமீன்வகை. வாளை வாயுறைப்ப நக்கி (சீவக. 1198).
——–
, n. perh. விலங்கு-. Eel, brownish, attaining more than 4 ft. in length, Anguilla bengalensis; கபிலவர்ணமும் நான்கு அடி வளர்ச்சியும் உள்ள மீன்வகை. (பதார்த்த. 940.)
——–
, n. < சின்ன +. Small shrimps; சிறிய இறால்மீன். (W.)
, n. < கூனி¹ +. Common shrimp, Crangon vulgaris, as hunch-backed; இறால்மீன்வகை. (M. M. 373.)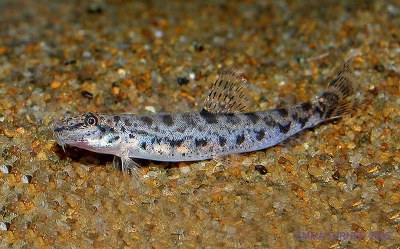 —–
———
, n. prob. வன்-மை + சிரம்². 1. Sea-fish, bluish, attaining 6 feet in length, Cybium guttatum; நீலநிறமும் ஆறடி வளர்ச்சியுமுடைய கடல்மீன்வகை. 2. Seer, bluish, attaining 3 feet in length, Cybium interruptum

———
பாரை pārai : (page 2625)
. 5. Horse- mackerel,Caranx; மீன்வகை. பாரைச்சேல் மைப் பூகத் தேறி (தனிப்பா. i, 175, 33).
http://investigacion.izt.uam.mx/ocl/Peces/Fotos/Caranx%20hippos%20(G).jpg
http://en.wikipedia.org/wiki/Horse_Mackerel
—–
2. A green seafish, Gobius ornatus; ஒருவகை மீன். (சூடா.)
———
Other fishes are continued in Wordlist 13
——–
Tamil Wordlist:
—-
Please post your comments.
Follow me in twitter http://twitter.com/vairam
Follow blog in Face book http://www.facebook.com/group.php?gid=83270822979&ref=mf
Orkut community http://www.orkut.com/Community.aspx?cmm=49797549
Subscribe Karkanirka